---
The Premier Tutors

Since 2010, TPT has proudly helped hundreds of families around Boston and the world with all their academic needs, from Algebra and English, to the SATs, and beyond. It's our business to make learning fun and engaging.
The Premier Tutors is a private tutoring company where we provide one-on-one tutoring to students who need to brush up on any number of subjects. Tutors will conduct these sessions in students' homes or anywhere they feel most comfortable. We've had great results and our staff is committed to getting people the academic help they need. We've helped hundreds of students in person and online, and taught thousands in academic classroom environments—we are passionate about education!
Subjects: We've provided help to students ranging from elementary school to adults getting ready to apply to grad school; our tutors are qualified to assist in preparing for standardized tests like the SAT, ACT, GMAT, and others, and we're also able to tutor in math, physics, chemistry, biology, accounts, economics, computer programming, and English. We also have talented staff members who teach Spanish, French, Latin, and a host of other subjects.
In the Media: TPT has been featured in local publications, including the Newton TAB ("TPT puts the heart back into tutoring.") and the Boston Parents Paper's "Back to School" edition.
Partnerships: We've partnered with local schools and educational organizations— Belmont Hill School, Saint Joseph's Prep, Chancy Hall School, The Student First in the North End of Boston, Boston Education World in Burlington, Lexington Prep, and Learn Yu Fen in Downtown Boston to exchange students, materials, and teachers.
Past Students: We've had wonderful results in the form of stellar scores and tremendously appreciative feedback from clients, as well as numerous and regular referrals and recommendations. Former students have attended or currently attend excellent colleges: Tufts, MIT, Georgetown, and Johns Hopkins, to name a few.
Please click here to get more info about us from our FAQs.
---
Our Director
Talha B.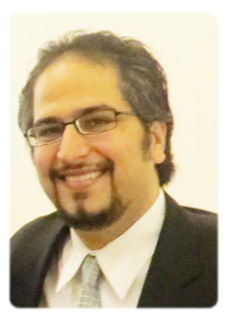 I love teaching and really like traveling and meeting new people, so I founded my own private tutoring company 'The Premier Tutors' (TPT) in Boston in 2010. My work depends on forming long-term relationships with individual families and adapting to the particular needs of each student, being mindful of learning styles, time constraints, and budgetary considerations. I have an undergrad in Computer Science and an MBA in Marketing and Finance, and so while I do run the business and tech side of things, I also tutor as often as I can.
I came to teaching by way of the Princeton Review in 2006 (at the behest of my mother, at the time a headmistress, who moonlighted as a TPR instructor) where I started out as a classroom teacher, moved on to tutoring and was eventually asked to train new ranks of teachers and tutors. I have personally conducted educational programs across Boston at a number of schools and universities e.g. Northeastern University, Harvard, Catholic Memorial, BLA, BLS, Rindge Latin, Roxbury Latin, and Match Public Charter school.
Over the years, I've done several different kinds of work, but I've tried to do work which involved helping people become more adept and independent thinkers, and look forward to every day of meeting my students and their families.
---
Our Tutors
Dawn A.
SAT/ACT, GRE/GMAT, LSAT, Math, Physics, Chemistry, Biology
Sam S.
Math, Physics, Chemistry, SAT/ACT
Rohan R.
Math, Physics, Chemistry, Biology, SAT/ACT
Sarah S.
SAT, English, Philosophy, Essays
Amanda B.
Pre 8th grade Maths, English and Science
Adnan L.
Digital Creation, Art
Dane L.
Math, Chemistry, Biology, Latin
Dan M.
Latin and the Classics
Melissa R.
Special Education
Nicole M.
College Guidance
---
Our Families
Brought to you by