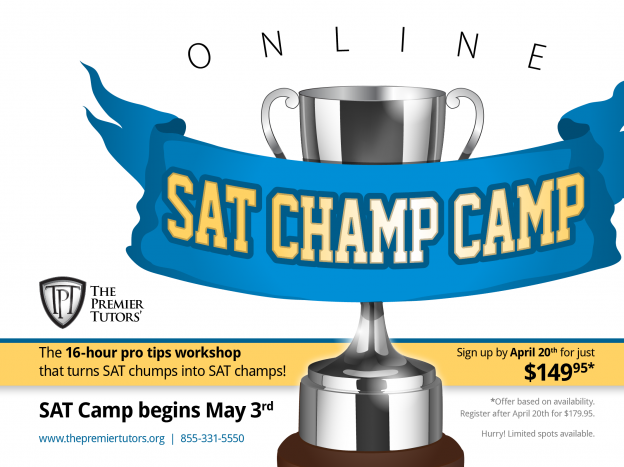 Learn the intricacies of the SAT in an intensive 8-session online course that's focused on getting you everything from exponents & geometry to the vocab & the essay!

Get professional SAT expertise and mind-training that will allow you to think like the makers of the SAT – and ace your test this summer!

This one-of-a-kind online workshop provides a step-by-step guided experience with individualized attention for test-preppers interested in learning how to really beat the SAT.
Dates
3rd – 28th May 2013,
Fridays and Tuesdays 7:00 – 9:00pm EST
Limited seats available, sign up now!
Course Fees
Signup for $179.95
Requirements
1.) Internet Access
2.) The Official SAT Study Guide, 2nd edition
What you get
1.) 16 hours of interactive small-group instruction – 8 sessions of 2 hours each
2.) Proprietary learning materials custom-designed for this course
3.) Free videos of each session – allow you to refer back and make up missed sessions
About the moderator
Talha Bhatty is an educator with over 7 years of experience in teaching, tutoring and training for the SAT and many other standardized tests. With training from the Princeton Review, he is also the tutoring director of The Premier Tutors. Talha specializes in enabling SAT testers to outperform their expectations and get into the school of their dreams!
Course Schedule
Fri 5/3/13 7:00-9:00 PM
Tue 5/7/13 7:00-9:00 PM
Fri 5/10/13 7:00-9:00 PM
Tue 5/14/13 7:00-9:00 PM
Fri 5/17/13 7:00-9:00 PM
Tue 5/21/13 7:00-9:00 PM
Fri 5/24/13 7:00-9:00 PM
Tue 5/28/13 7:00-9:00 PM