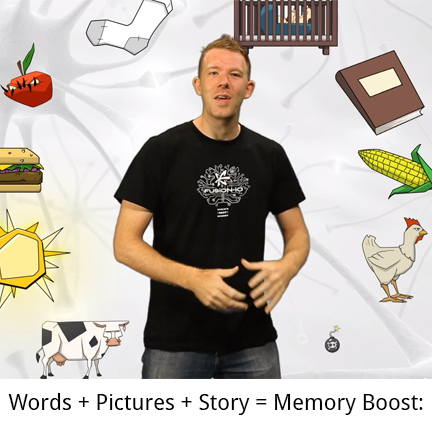 Want a memory that's as powerful as your flash drive?  While that might be a tall order, you most definitely can improve the memory you have. Your brain is one of those things that falls into the "If you don't use it, you lose it" category.  We all have the same brain, but people who know how to use theirs the best get the most use out of it.
There are tricks, just like the ones we taught you to improve your right and left brain connections, that will help your brain's memory. Or, as Nelson Dellis says, "you can upgrade your software to improve your memory."
Check it out:
Upgrade Your Memory With Nelson Dellis and Fusion-iO
Here's our list of words for you to practice your new skill—
Words + Pictures + Story = Memory Boost:
Banana
Math
Geek
Oklahoma
Car
Volleyball
Summer
Waterfall
Teddy Bear
Volcano
Good luck and happy upgrading!
The Premier Tutors is a Boston-based company that offers academic help that will upgrade your memory and boost your performance.  Keep checking back for more useful tips.