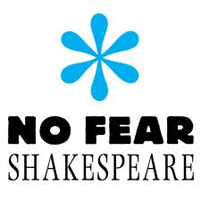 If you haven't been introduced to SparkNotes yet, then it's time you met one of your new best friends.  Sparknotes is an excellent student resource that can turn the baroque language of Shakespeare, or the often complex and difficult language of academic texts, into English that is easier to manage.  Sparknotes has been helping students for the past 13 years! 
Sparknotes takes the more complex themes, plots, symbols, and language of literature, and explains it in a format that you can understand.  Best of all, its new online format makes it better than ever.  With videos, tutorials, and instant access to infinite academic questions, SparkNotes should be your go-to resource —one of our tutors, Jim, recommends you check out SparkNotes' Video Collection so you can have a visual and auditory boost when you read challenging literature.
Sparknotes isn't just for literature anymore:
You can browse sparknotes by subject matter and access simplified explanations for universal concepts in every subject.
Test Prep:  Sparknotes offers study guides, hints, and practice tests for just about every type of standardized test from SAT/ACT, to AP Tests, and even the GRE.
They offer video clips for those of you who are more oriented towards visual and audio learning styles..
Pop culture info is available for those much needed study breaks—you don't have to miss the latest celebrity gossip, or music releases, in the midst of all your dedicated studying.

Our Best Advice For Using Sparknotes
We get that you are young, busy, and usually wait until the last minute to study for tests, open your reading books, or to write those papers.  But the earlier you use sparknotes.com the better.  Read sparknotes lessons in the beginning of a lesson and you'll be amazed at how much more information you understand in class.  Then, use it again as a studying tool and your test prep skills will skyrocket.